The Kovač guesthouse is situated in the salutary Mediterranean climate, 1,5 km from the centre of Portorož. The surroundings is green and peaceful.
We can provide 20 double and triple bedrooms. Each has its own balcony, a bathroom with shower, fridge, satellite television and internet. Rooms are air-conditioned. Our offer comprises a rich and varied self-service breakfast buffet. We have ample parking space for our guests.
There are several excellent restaurants close at hand. Likewise, there is an international airport, the marina of Portorož, a Casino, the Sečovlje nature reserve with salt-works, a bird protection reserve, and the Forma viva sculpture park in the vicinity.
Thanks to its excellent as well as friendly offer to holidaymakers, the Kovač guesthouse has received the Golden Rose Award.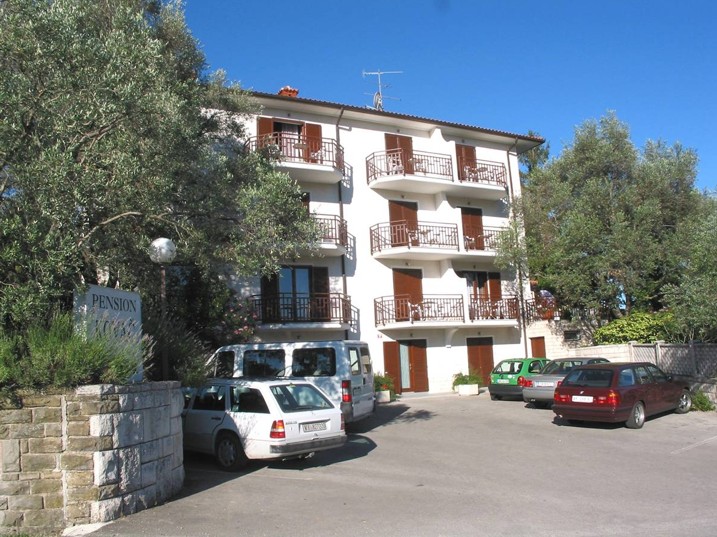 See pictures of apartments and surroundings